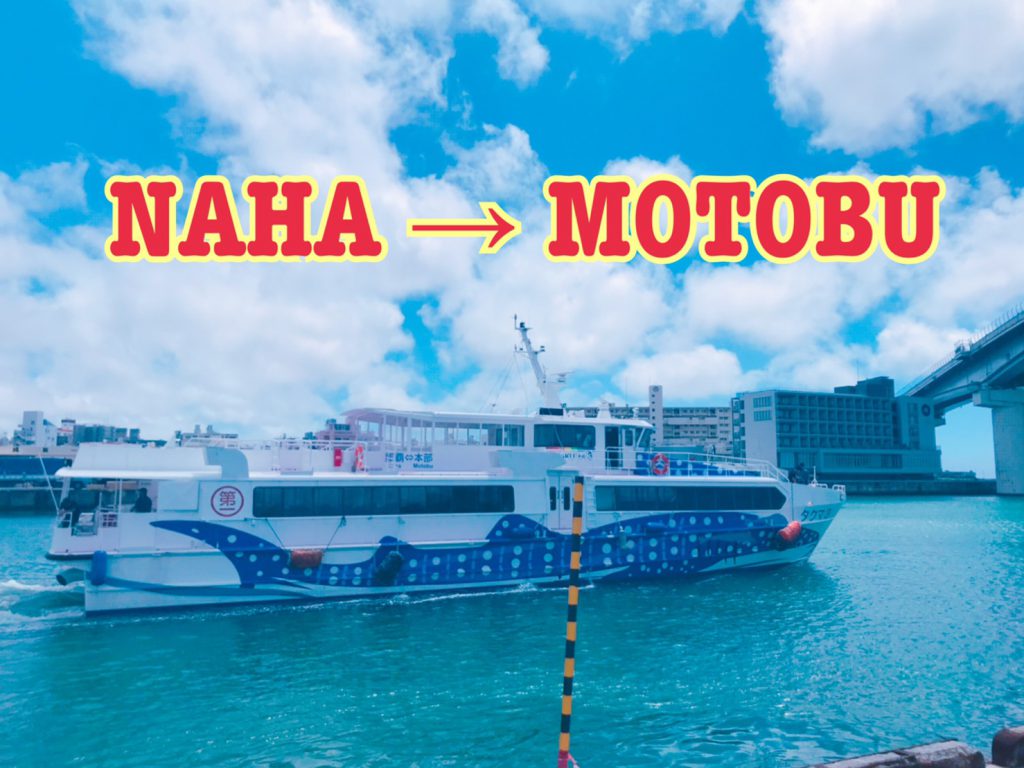 Hi, this is Mana from MyPlace guest house. I hope everyone is not suffocating to death by wearing face masks in these hot days of summer. Remember to take them off once in a while!
My iPhone says the heat index is 39℃ here in Okinawa. It's time to wear snorkel masks instead.
And this year, we have new transportation, perfect for all sea lovers.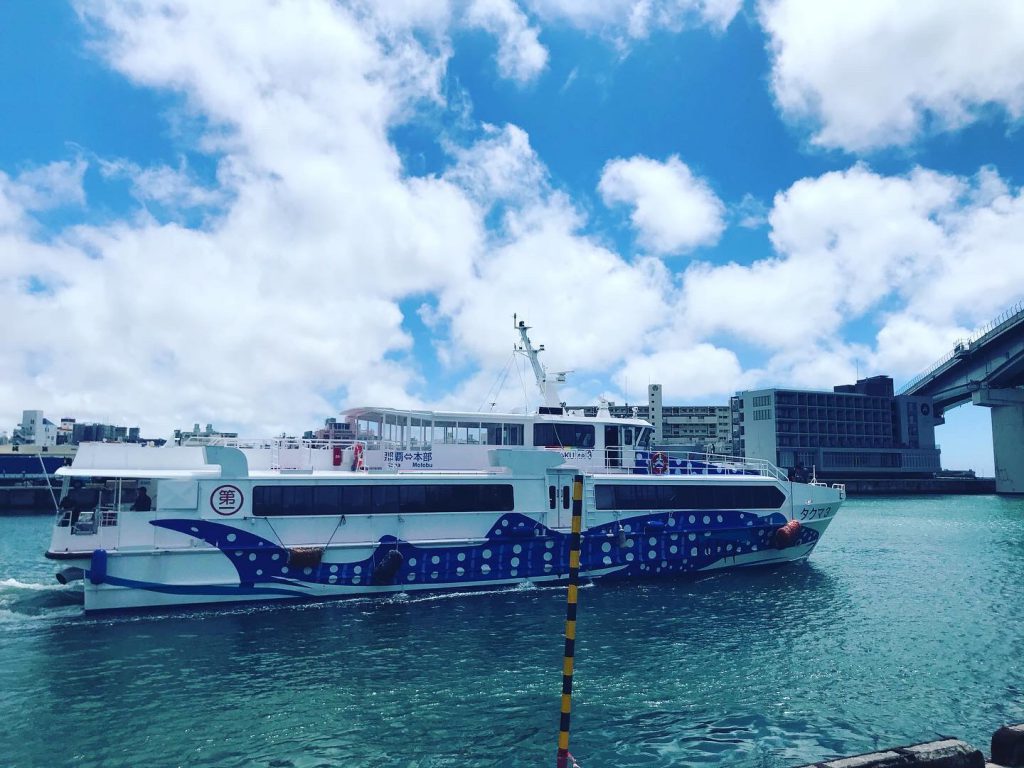 Please welcome "Takuma 3" – the new ferry which connects Naha and Motobu, the southern and northern cities of mainland Okinawa!!!
This ferry is operated by the Marine Service branch of Daiichi Kotsu Sangyo Co., a company that is well known for its taxis in Okinawa. Call for a taxi in Okinawa, you're bound to get one from them. Pretty much.
We have been honored to help them by selling their ferry tickets at our hostel : )
The ferry ride from Naha to Motobu takes only 75 mins, which is pretty fast!
Normally, you need around 2 hours to travel the same distance by car or bus.
Our hostel staff, Asuki, seems all for this ferry; he gives 3 reasons, so here you are.
1. Enjoy scenic spots of Okinawa from the sea!
Okinawa is all about its sea; you just cannot resist from jumping into that beautiful blue.
It's also great to take a drive along the coast; that sunshine, that breeze, that blue!
But what about being on the blue?
Being in that sunshine, being in that sea breeze, and looking at those scenic spots from the blue, like Cape Manza, Cape Zampa, Senaga Island, and more!
Maybe this could be the new standard to enjoy the sea of Okinawa.
2. Forget driving, and enjoy a good drink!
"This ferry is a great option when it's my day off and I want to go for a drink!" says Asuki (I had to quote, since I never drink alcohol myself : ) ).
Renting cars is convenient when visiting Churaumi Aquarium, but in that case, there's always one guy left out from the nice drinks you can have nearby the aquarium – the driver.
And buses take 2 and 1/2 hours, which feels quite long when you're stuck in a small seat.
Taking the ferry, and raising beer with all your travel mates at the sunny beach in the north; I guess you can imagine Asuki already smiling when explaining all this.
3. Save time and energy to enjoy more in Motobu!
As already mentioned, 75 mins is a pretty quick ride.
Cars take 2 hours, and you might think that's not so different. But in fact, that's only if you drive with no stopping on the way. So, including the breaks, cars actually take 3 hours to arrive Motobu.
If you want to save your time and energy to enjoy Okinawa to the full, this ferry is for you : )
So why not try out Takuma 3?
That's all from Asuki, but I believe there are more attractive points about taking this ferry.
For example, I would love to take this ferry along with my bicycle and cycle around Motobu! This ferry has 6 free spaces for bicycles on a first come, first served basis.
Below is their website in Japanese for reference. Hopefully, they will create an English page soon – if they don't have it yet, feel free to ask us for details!
https://daiichi-marine.com/  Daiichi Marine Service "Takuma 3"
If you're wondering what there is to see in Motobu, this page on Tripadvisor might be a good start : )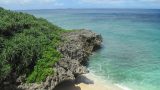 2023年 本部町で絶対外さないおすすめ観光スポットトップ10【定番から穴場まで!】 トリップアドバイザー
本部町観光の口コミを集めました!本部町のグルメ、季節ごとのイベント、本部町観光のモデルコース、人気スポットを一挙公開!本部町のホテル、入場券、レストラン予約はトリップアドバイザーで一括管理!
I hope more people get to know the niceness of this ferry!
Until we see you next,
Cheers!