Hi everyone! This is MyPlace guest house, a hostel located in Okinawa.
We've been supported by guests and staff from all over the world, who have always created our fun vibes and daily international exchanges!
We've been thinking what we can do to support our international guests in this tough situation, just like the below…
"I can't fly back home due to COVID-19!!"
"I can't find a job!! Where can I find a comfortable place to stay at a reasonable price?"
"I need to take a good long break!! I want to go somewhere relaxing, like Okinawa…"
…and we've decided to launch a new "Share House Plan" to let you stay long at a cheaper price!
The price of our Share House Plan
・Shared Dormitory (1 person)  12,000yen/week 30,000yen/month
・Private Single (1 person)  20,000yen/week 60,000yen/month
・Private Double (2 people)  25,000yen/week 75,000yen/month
★No initial expenses! No utility fees! Free Wi-fi!
★No guarantor needed (Your residence card is required)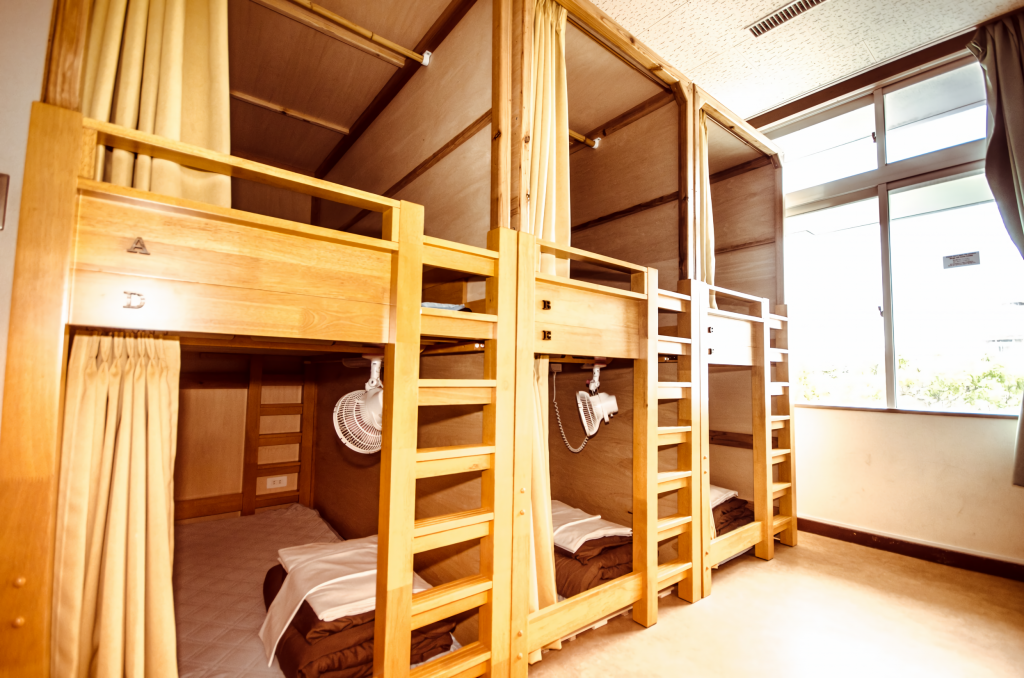 Shared Dormitory
A security locker, a fan, and outlets are provided for each guest. There is also a shared toilet and shower in the room.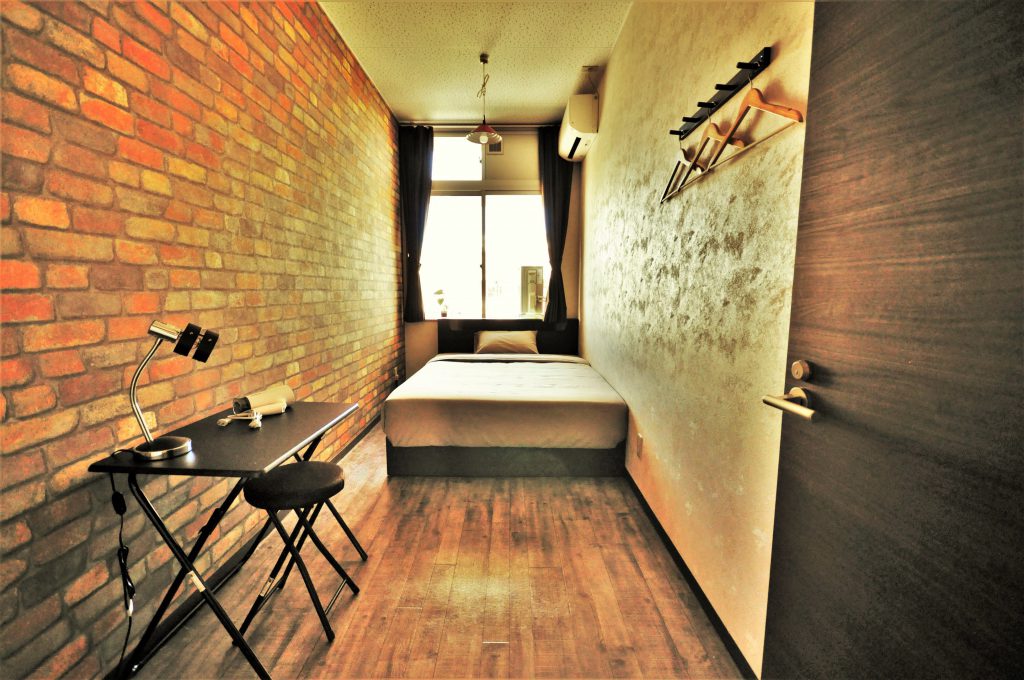 Private Single/Double
This room can be used as Single or Double. There is even a TV provided in the room! The shared bathroom is available 24/7.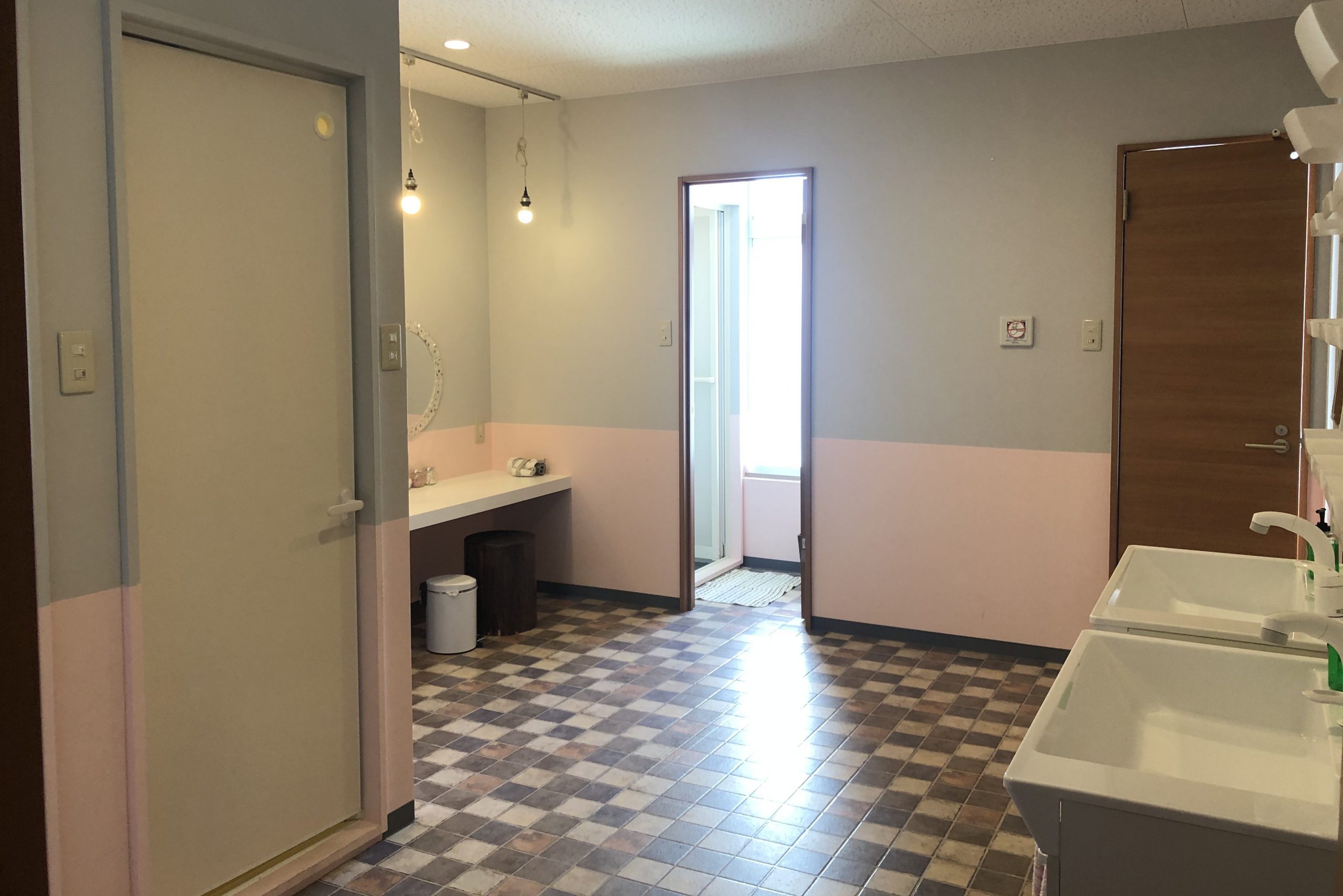 Shared Bathroom
We have shared shower booths, toilets, and sinks available 24/7. Men's and women's bathrooms are separated.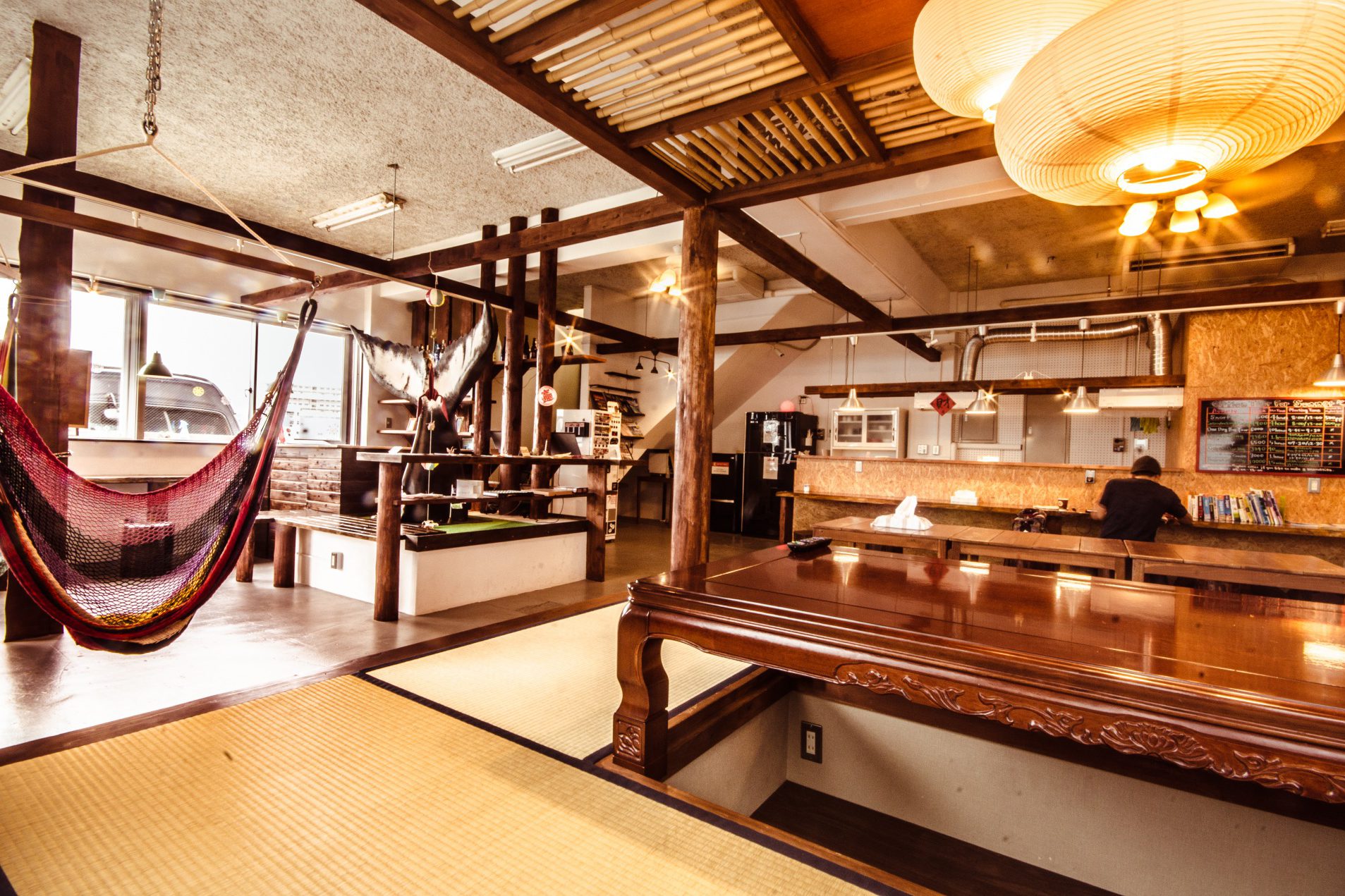 Shared Living Room
In our common room, we have washing/drying machines, a kitchen, hammocks, tatami area, shared PC, and more!
Our facilities and service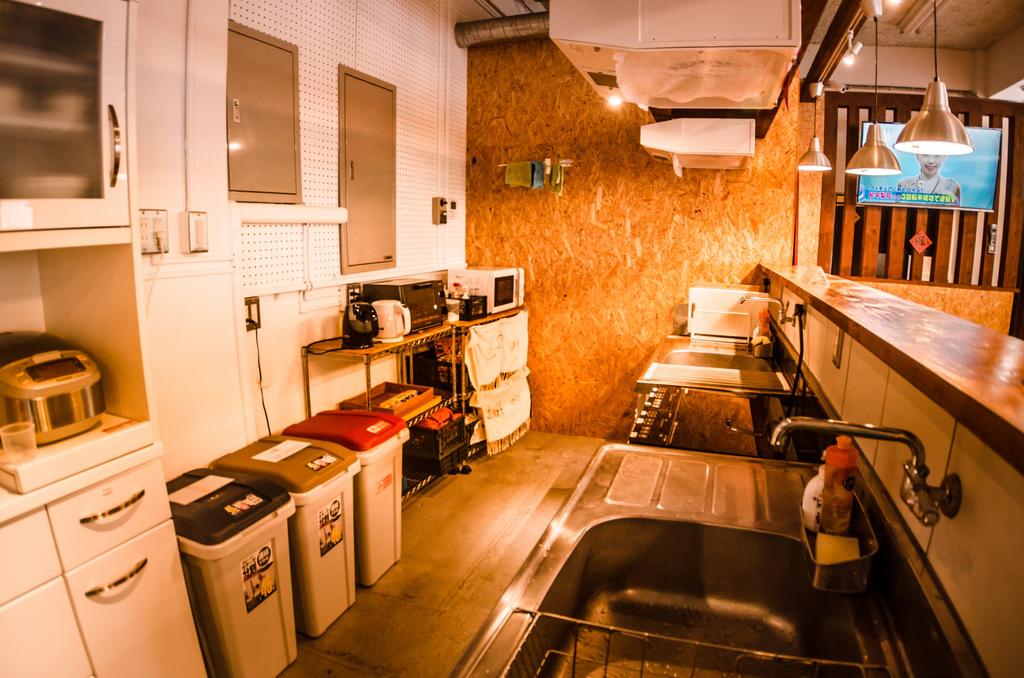 Kitchen
Our kitchen is located in the living room. We've got all the basic equipment you need for cooking and eating!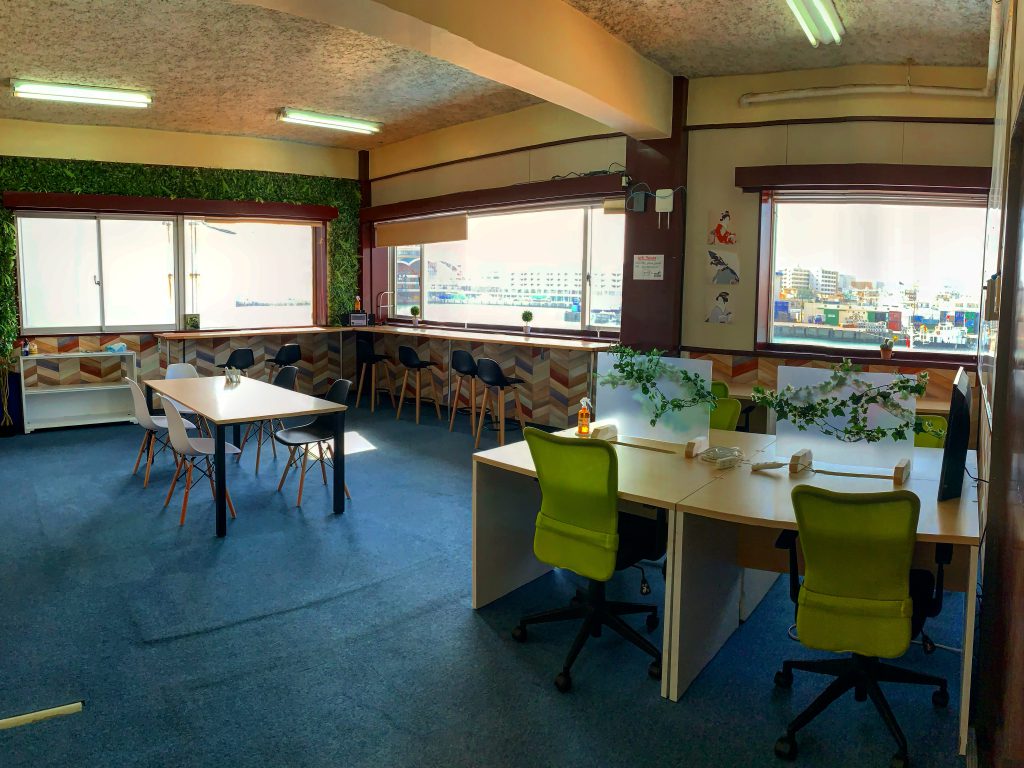 Co-Working Space
Our co-working space has a nice view of Okinawa's sea and sunsets!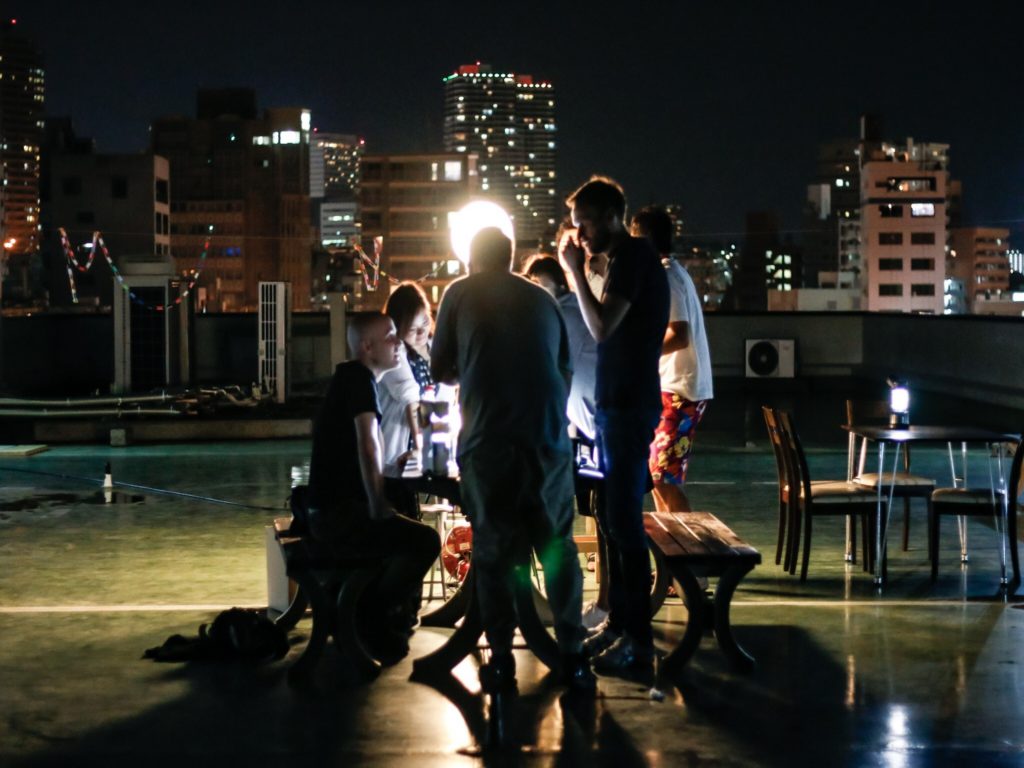 Rooftop
You can see the sunrise in the morning, the sunset in the evening, and the stars at night. Random BBQs happen here too!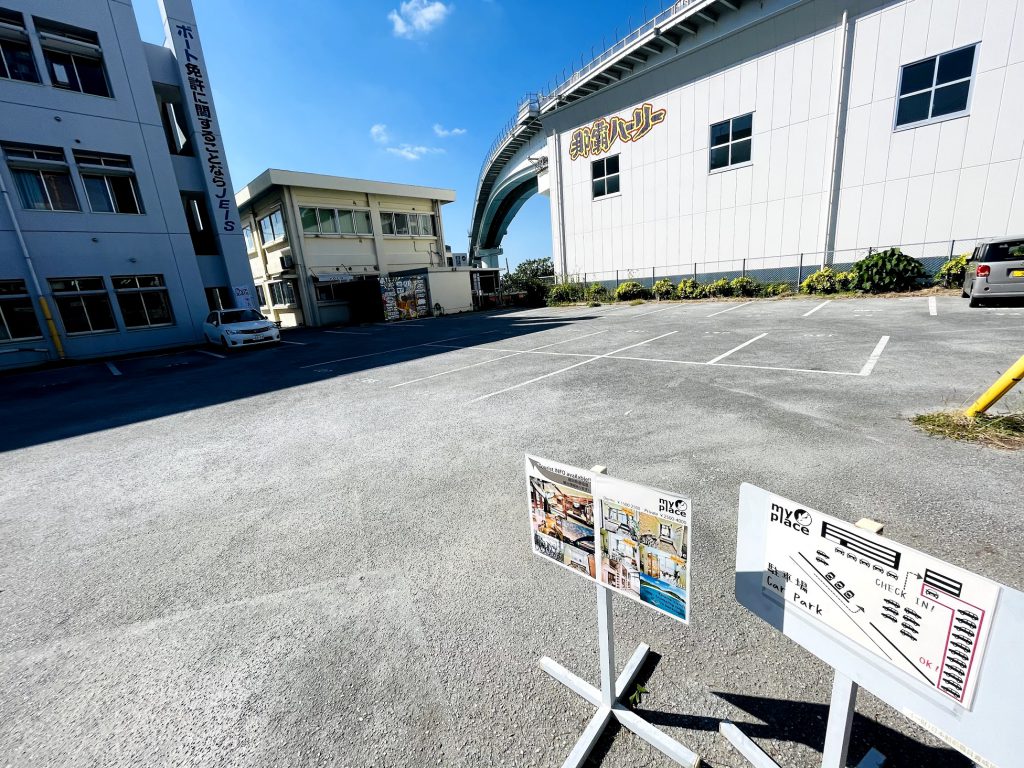 Free Parking Area
Our guests are free to use our parking area! You can park your cars, scooters, motorbikes, or bicycles here.
Benefits
Join our Marine Activities at a special price!
Enjoy Okinawa's amazing blue ocean by snorkeling, scuba diving, parasailing, and many many more activities!
We are run by a big diving company named "Marine House Seasir". If you stay, you can join our marine activities at a special price!
We will take you to the sea surrounding the Kerama Islands. It's famous for its super clear waters and rich underwater life; this includes coral reefs, sea turtles, manta rays, humpback whales, and so on!
To see the price list, please click here.
Join our Japanese Lessons at a special price!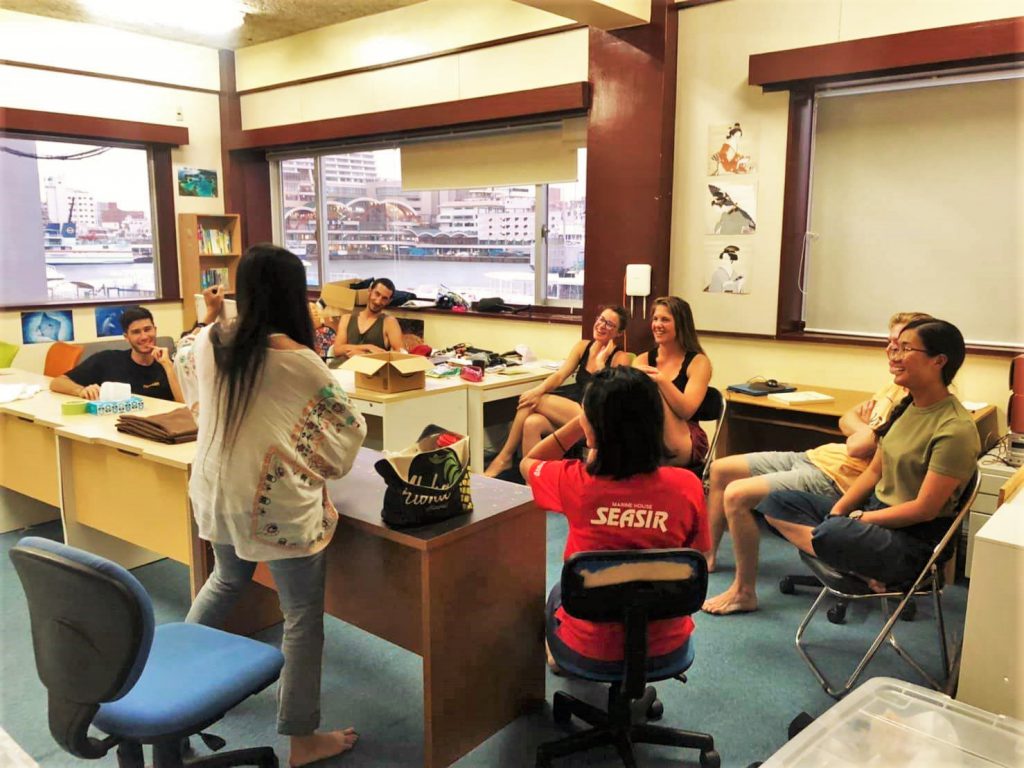 Being able to speak Japanese will surely make your stay in Japan much more fun 🙂
Our bilingual and trilingual staff offer language lessons of Japanese, English, Chinese, and French.
You can take our Japanese lessons and Language Exchange sessions at a special price!
For details, please click here.
An opportunity to stay free in Okinawa
If you want to come over for a good long vacation, but can't afford the accommodation fee, why not become our helper!?
Helpers are short-term staff who help to run MyPlace in exchange for a free accommodation. The helpers' main work is cleaning bathrooms, and we also let you do many other kinds of jobs according to your abilities! Examples include working at the reception, translating, fixing our bikes, and organizing events.
For details, please click here.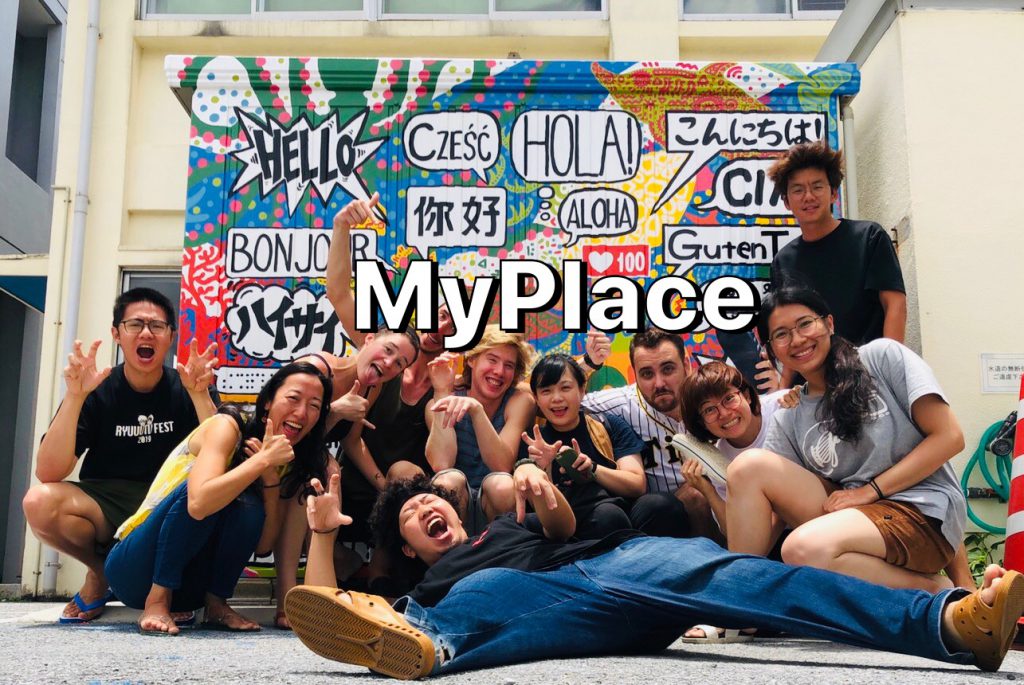 Feel free to contact us!
If you have any questions, contact us anytime.
Also, check out our SNS to see what MyPlace is like!
Let's stay safe, and have a good time together 🙂
Official Website: https://myplace-guesthouse.com/en/
Facebook:https://www.facebook.com/myplace43naha
Instagram:https://www.instagram.com/myplace_naha/
E-mail: myplace-okinawa@seasir.com