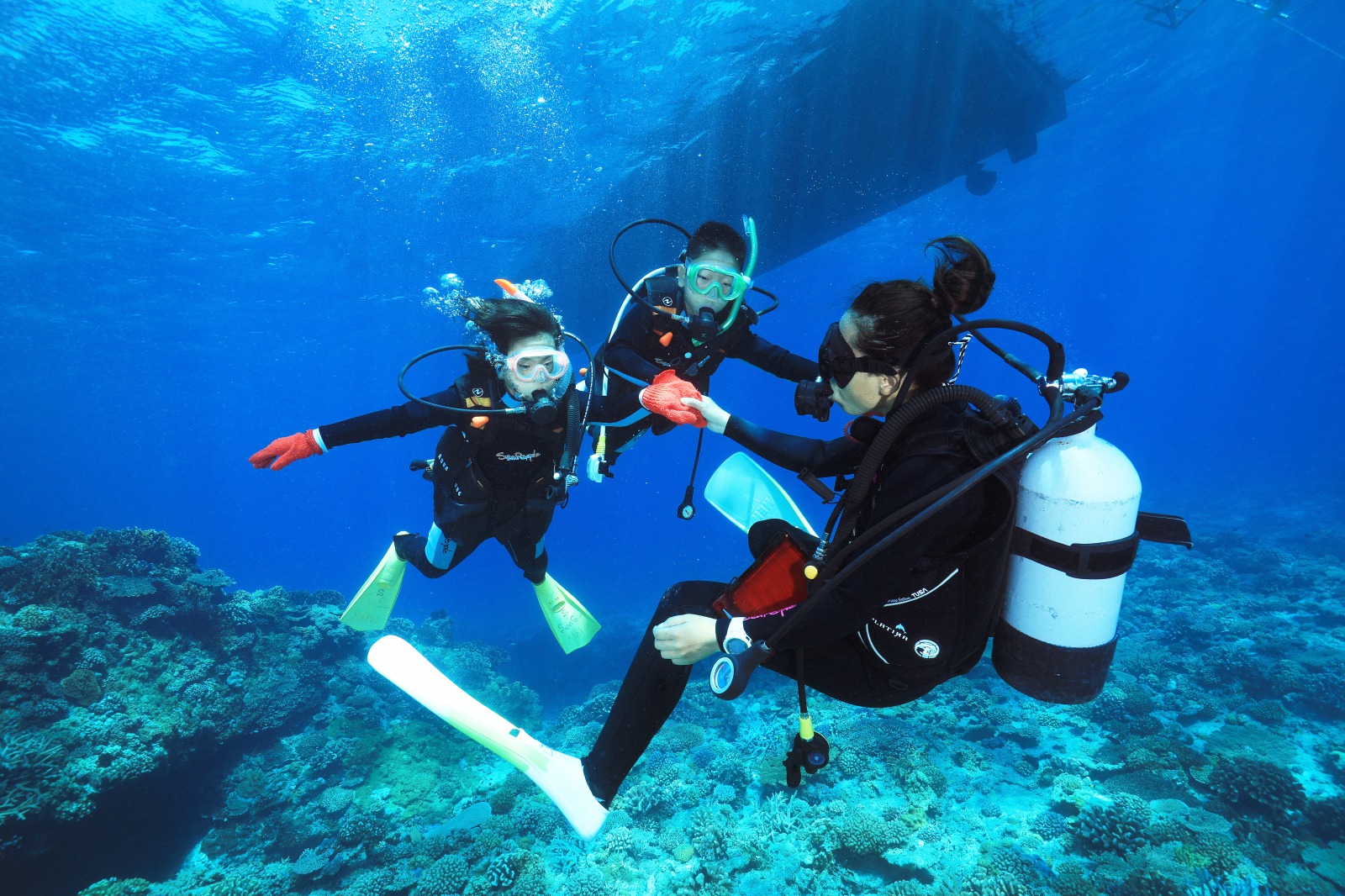 This is the list of activities we offer at MyPlace.
Guests staying at MyPlace can participate in these activities at a「Special Price」

Clicking the name of activity will take you to the page of all the details about the operating shops (SEASIR/BERRY).
Reservation can be made at the Front desk, by phone (080-8569-2887) or email (myplace-okinawa@seasir.com).
Activity
Special Price
Info
Kerama half-day
introductory diving (1 dive)
¥10,500 ➡

¥10,000

・Inlcude towel/diving gears
・2 departures a day: 8:00, 13:00


・Limited period: 4/22 ~ 10/31

Kerama full-day
introductory diving (1 dive)
¥13,000 ➡

¥11,500

・Inlcude towel/diving gears/lunch
Kerama leisure diving
2 dives:
¥19,500➡

¥16,000


3 dives:
¥25,500➡

¥22,000

・Diving license card is required
・Extra charge for equipment
rental
Drift diving
2 dives / 3 dives
➡ Please contact us
・Must have 100 dive logs
・Extra charge for equipment
rental
Refresh diving
2 dives / 3 dives
➡ Please contact us
・Diving license card is required
・More than 30 dive logs
・more than 1 year since last dive
・Extra charge for equipment
rental
Full equipment rental (includes dive computer)
¥5,000 ➡

¥4,500

・If own dive computer : ¥3,500
Kerama half-day snorkeling
¥6,500 ➡

¥6,000

・Inlcude towel/snorkeling gears
・2 departures a day: 8:00, 13:00
・Limited period: 4/22 ~ 10/31
Kerama full-day snorkeling
¥10,000 ➡

¥8,500

・Inlcude towel/snorkeling gears/lunch
Jet activities + snorkeling set
8,500 ➡

¥8,000

・Inlcude towel/snorkeling gears
Parasailing
¥7,700 ➡

¥7,000

・

Gopro Free Rental!


・4 departures a day :
8:00, 10:30, 13:00, 15:30
Whale watching
¥5,480 ➡

¥4,500

・Drinks, Whale book
・4 departures a day :
8:00, 9:30, 13:00, 14:30
・

Season ending April 2nd

Rental Cycle
¥100/1 hour
¥1,500/24 hours
・MyPlace front desk