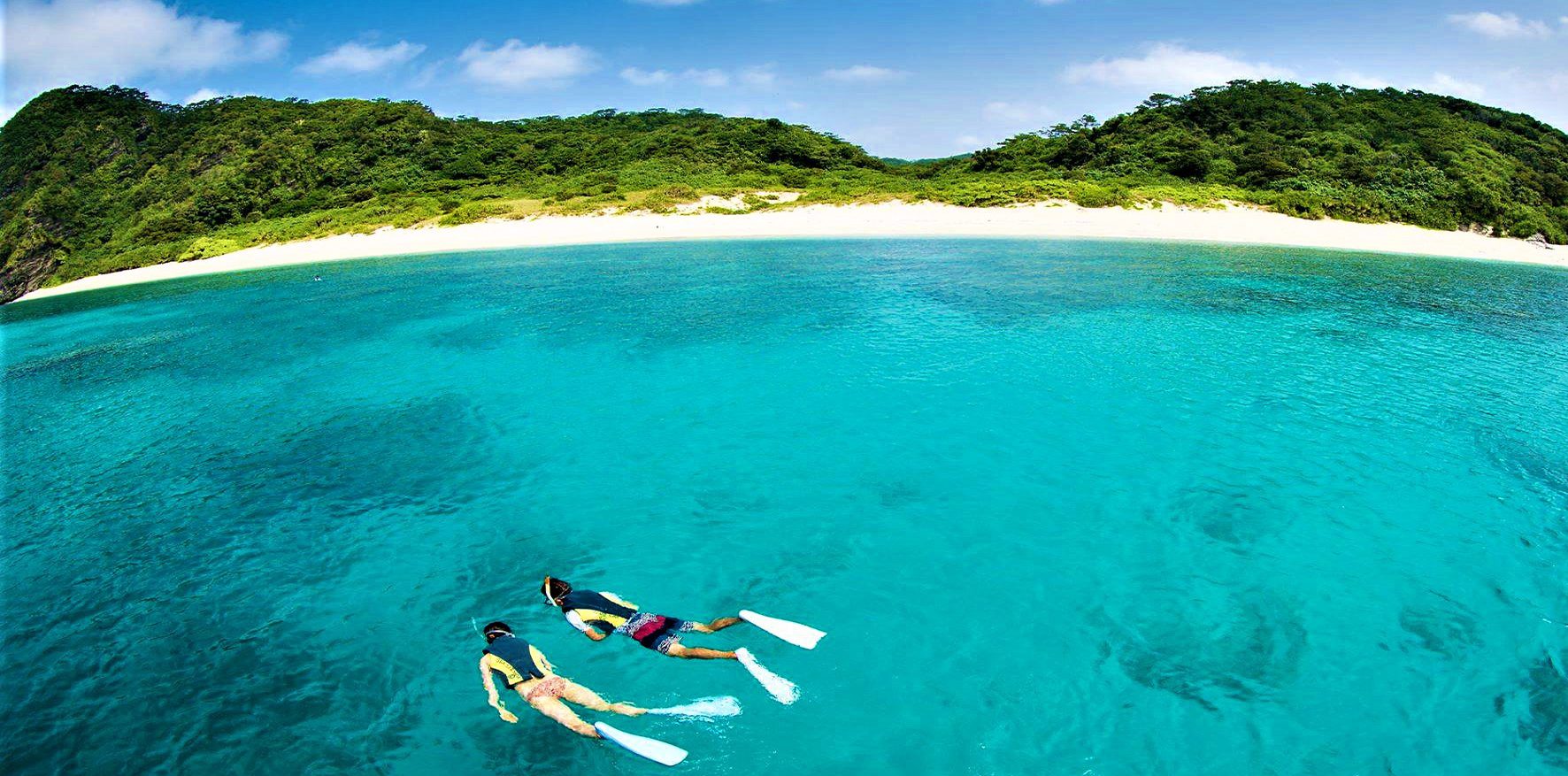 Book activities and tours @MyPlace
We have diving shops and a travel agency in our company.
We offer wide range of activities such as diving, snorkeling, whale watching at a special price for guests!!
Coming to Okinawa without any plans?
No worries, we will be here for you!
Leisure diving / Refresh diving
The tours are held at Kerama area which is the most famous and beautiful diving spot in Okinawa.
Kerama has 25-30M visibility with great marine lives and colourful corals that give you unforgettable experiences!
We have multi-lingual and experienced instructors for you.
JPY15,480→JPY13,480 (2 dives)
*If you logged less than 30 dives and haven't dived for more than 1 year, please take a refresher diving course to review.
Introductory diving / Snorkeling
You can join our Introductory diving tour if you don't have license.
Snorkeling tours are also held at Kerama and it can be combined with introductory diving upon request on board.
Do not worry even if you can not swim!
Our multilingual staffs instruct you how to use snorkeling gears and will always stay close to you.
JPY12,500~JPY13,500→JPY11,000 (Introductory diving)
JPY9,500~JPY10,500→JPY8,000 (Snorkeling)
Other marine activities
Variety of water sports such as parasailing, banana boat and super marble are available.
Enjoy the Kerama blue from the sky!

Whale watching
Humpback whale watching is a major activity in winter in Okinawa.
JPY4,800→JPY4,000
※Tours are available only from end of December to beginning of April.
Other tours
We can arrange fishing tours, glass boat, coral dying experience and bus tours to major sightseeing spots.

Also ferries and high-speed boat to Kerama islands or Motobu(north) can be booked at MyPlace.
How to book the tours?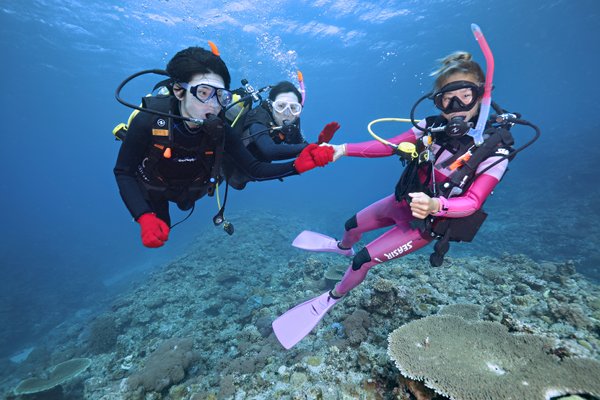 The easiest way to make a reservation is to send us a request form.
We will check the availability and confirm your reservation.



You can also directly make a reservation through booking forms on the websites below.



For diving tours
Marine House SEASIR http://www.seasir.com/en/
For snorkeling, whale watching and water sports including parasailing
Marine Club BERRY http://www.seasir.com/en/berry/
For bus tour, fishing tour, glass boat and local experiences.
Cool Okinawa https://coolokinawa.com/en/