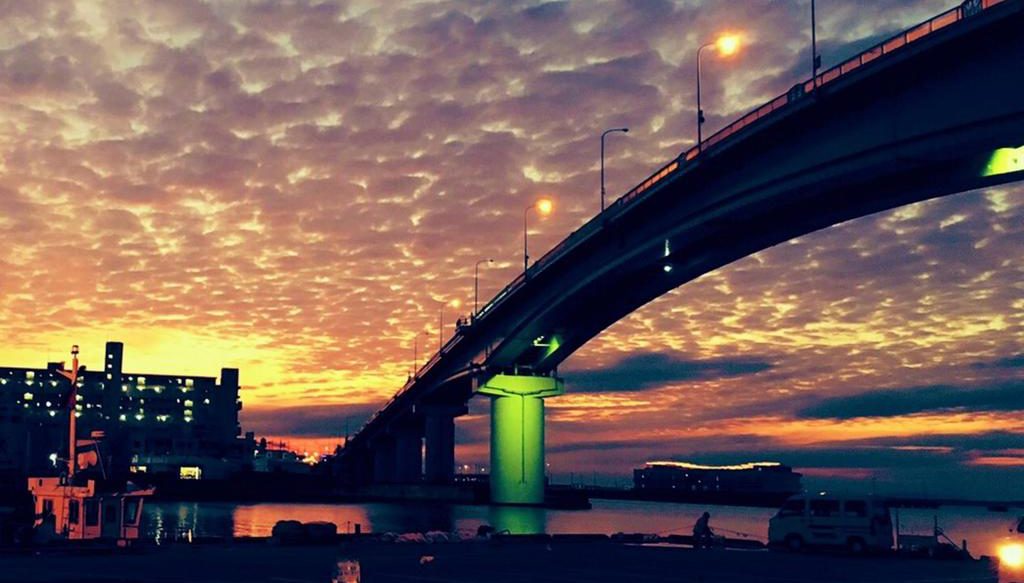 MyPlace INFORMATION
Reception
8:00 – 22:00
*Emergency call is available for 24 hours.
Check-in
15:00 –
*Feel free to hang out in the Living room until check-in time!
Check-out
-10:00
*You can check-out anytime before 10 am.
Luggage storage
8:00-22:00
*7 days free luggage storage service while you are away from Naha!
Cancel Policies
* Depend on rate plans you choose.
Please double check it's booking plan when you make your reservation.
Age restrictions
*No guest allowed under 12 years-old.
Group bookings
A booking for 8 persons or more will be asked to pay the first 2 nights accommodation fee as a deposit
Car park
*Free from 8am on your check-in day till 10 pm on the check-out day.
MyPlace FLOOR MAP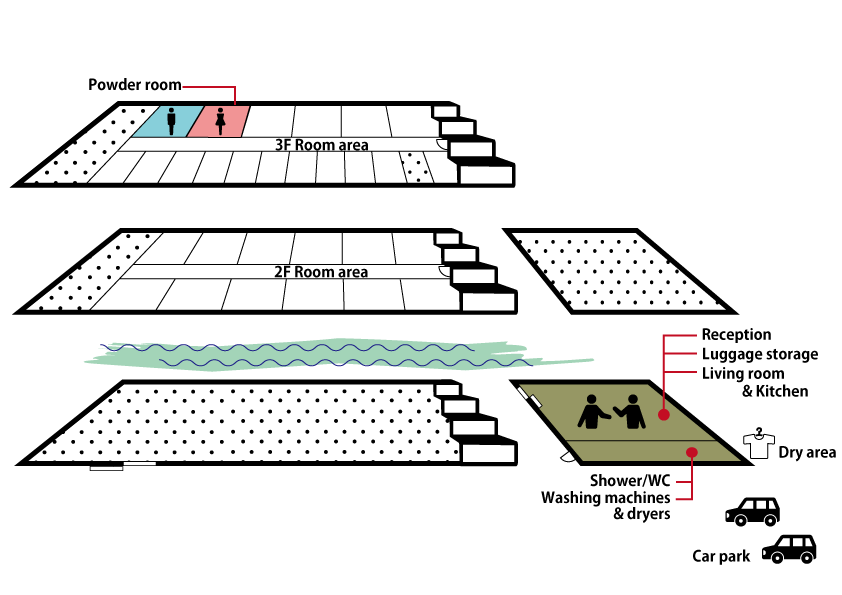 MyPlace Facilities
Living room
Our spacious living room opens 24/7. You can try out our hammocks and please relax!
We have travelers from all over the world. Go to the Living room, make new friends, share the story of your life, and hang out with people who have different perspectives!

Kitchen
We have fully equipped kitchen for our guests to cook.
Opens 24/7.
Use our kitchen and cook your own food.
Save your budget for your next adventure and activities in Okinawa.
We occasionally have food parties such as Takoyaki, Sushi, Gyouza party.

Co-working
There is a co-working space on the 2nd floor!
Guests could use it for FREE!
How about enjoying the view and reading a book or working at this cozy space?
Shared bathrooms
Shared bathrooms and toilets are separated between men and women.
Shampoo and body soap are prepared at all shower rooms.
The powder room for ladies provides hair-bands, cottons, and sanitary items for free.

Tour desk
You can book diving and snorkeling tour, of course.
Also you can book fishing, bus tours and other activities in our front desk.
MyPlace staff help you to make the best plan for you.
Car park
Car/motorcycle park is available for FREE of charge!!!
Cycling is one of the best way to get around the city.
We rent out our bicycles for 100 JPY/ 1h.

Laundries / Dryers
Washing machine: 200 JPY
Dryer: 100 JPY for 15 mins
We have a space for drying clothes outside.
You can hang your laundry and even wash your diving equipment.