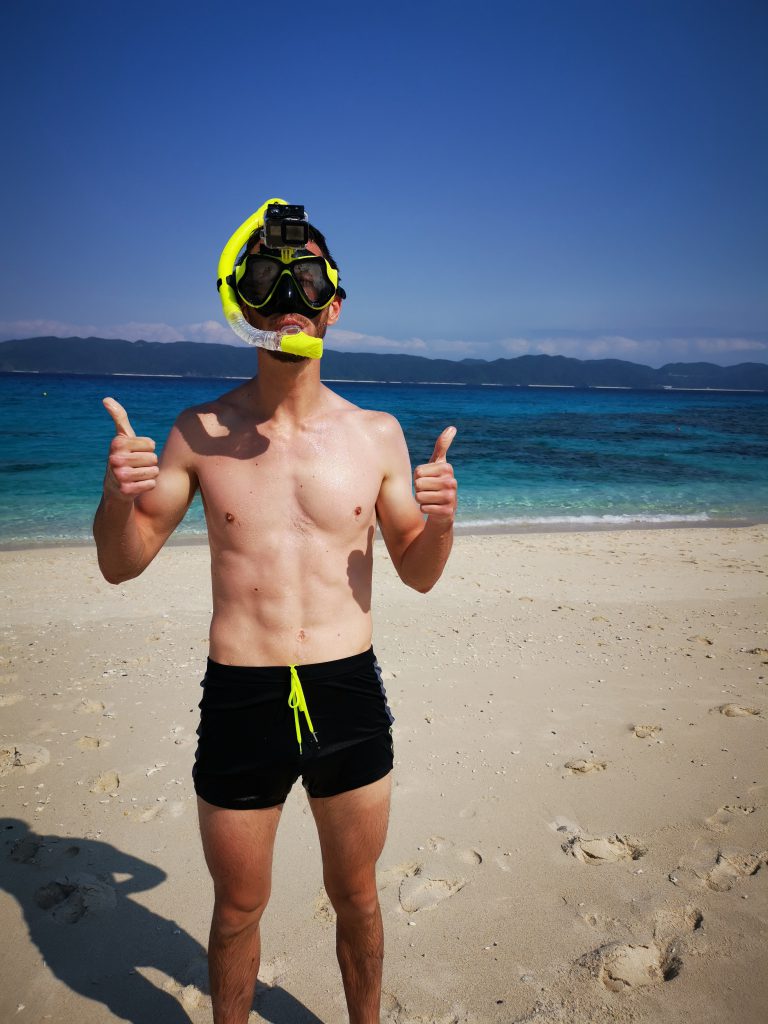 Konnichiwa Minna San !
My name is Nicky from France. After 6 months traveling across Japan, my girlfriend and I are making a new stop on our adventure in Naha, Okinawa.
We arrived end of March in Okinawa and we have already spent 1 amazing month there. Thanks to MyPlace and its very kind and joyful staff, we feel just like home here. Atmosphere between all volunteers is very friendly and we share a lot of good moments together : food, drink, laugh and many excursion to the beach of course ! For European students who have been part of the Erasmus program, MyPlace remind a lot of that incredible human adventure I've been part of in Norway 10 years ago. Definitely recommend Myplace to anyone staying in Okinawa for short or long term.
So far, my best tips and advices will concern diving and scuba diving activities. If you want to try out these activities for 1st time or just have a better look of Okinawa islands, the diving company called « Seasir » is definitely one of the best around. The crew staff is very nice, smiling, patient and professional. They will guide you to underwater treasure and take additional time to listen to you and make your dive more comfortable and memorable. Best of all, they take picture of you underwater, such a nice idea if you want to brag about sitting next to a turtle to your family and friends…
After our 1st dive with Seasir, we were so motivated to dive again, that I purchased a scuba diving set, including a diving mask with a gopro disposal attached, and a tuba that blocks water. I made my order on Amazon and delivered the package at MyPlace, in less than 1 week, I received it. You have many diving shops around but price are rather expensive. However, if I had to stay longer in Okinawa, I would buy a much better equipment because some scuba diving spot are just too unreal to be true. I would probably go every day scuba diving if I had the opportunity. Especially in Zamami Island ! One of my best Okinawa memory so far ! Because the price of the ferry is expensive , I would recommend you take the 1st ferry on the morning and to spend a night there to enjoy the island and another one the next day. They are few hotel and guesthouse to stay. Camping is also an option if you like. You can borrow camping gear at MyPlace that guest and helpers have left from their previous trips.
Unfortunately for us, on our 2nd day from Zamami to Akajima Island, the weather was terrible and we had to stay the full day in the ferry waiting room. My advice, as you could guess, is to check weather forecast before booking anything. Last minute booking can be dangerous regarding the season but can help you to save money is weather is not suitable to any kind of activity.
I hope my advices will be helpful to some of you and I hope you will enjoy your stay as much as we actually do.
Ki o tsukete !
Nicky