July 24th: MyPlace's 5th Anniversary!!!!!!!!!!!
Hi, this is Mana from MyPlace guest house. I hope everyone is doing good!
MyPlace staffs are doing excellently fantastic. Asuki got an afro hairdo, Tomo is destroying and remaking our dormitory beds, Wendy is happy as always, and I bleached my hair ginger.
As I already wrote, July 24th is MyPlace's birthday. We're turning 5 years old!
We could not have come this far without everyone, which includes all our guests, staffs, and helpers.
To show our huge thanks to you all, we have prepared a special promotion for this year's anniversary!
Namely: MyPlace 5th Anniversary ★ Take it, it's yours. Special Promotion
(Forgive us for not being the best at English, yes we tried our best with the name)
We're going to have deficit by this special promotion, but who cares; it's a very special day.
Please take our beds, they are yours.
The Price of Our Special Promotion
Dormitory ¥1,000/night per person
Private Room ¥2,000/night per person
(※Deluxe Twin Room is not included in this promotion)
We will be preparing some events also! (Any event suggestions are welcome, let us know!)
You can book from our "BOOK NOW" button on the "Reservation" page.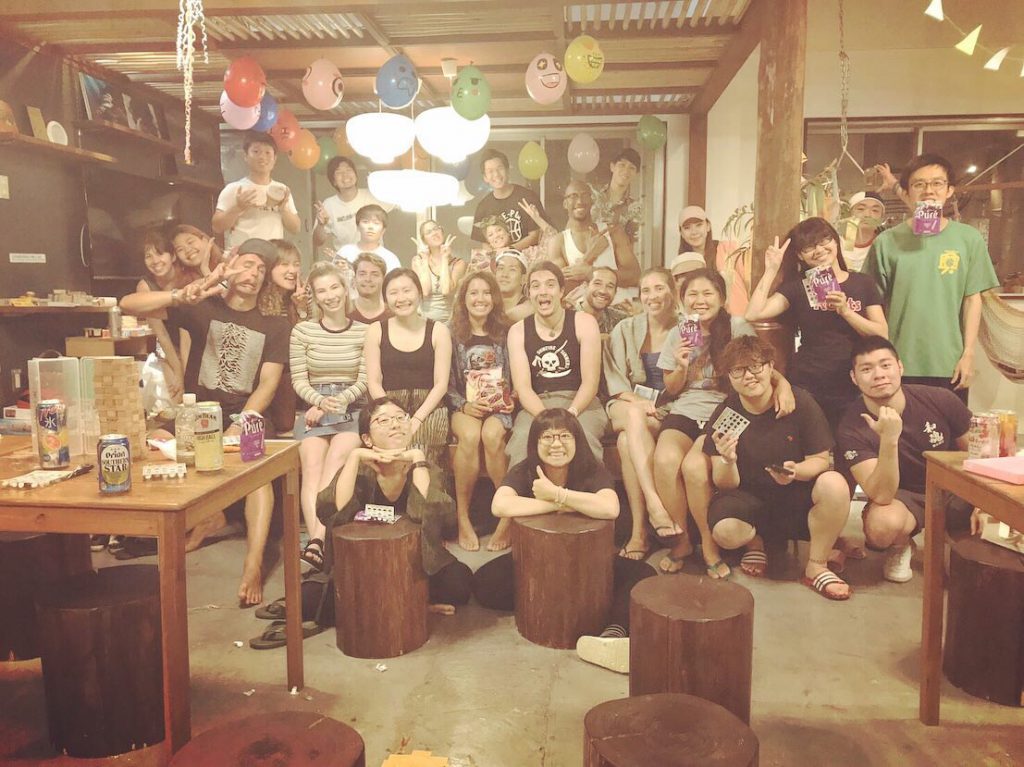 We all look forward to seeing you here.
Cheers!