Language lessons @MyPlace
Wish to learn some Japanese while you are staying at Okinawa but don't have enough money to go to school?
We can teach you!!

If you could speak some Japanese, you would have more fan to travel in Japan!!

We provide three types of lessons. Join one according to your preferences .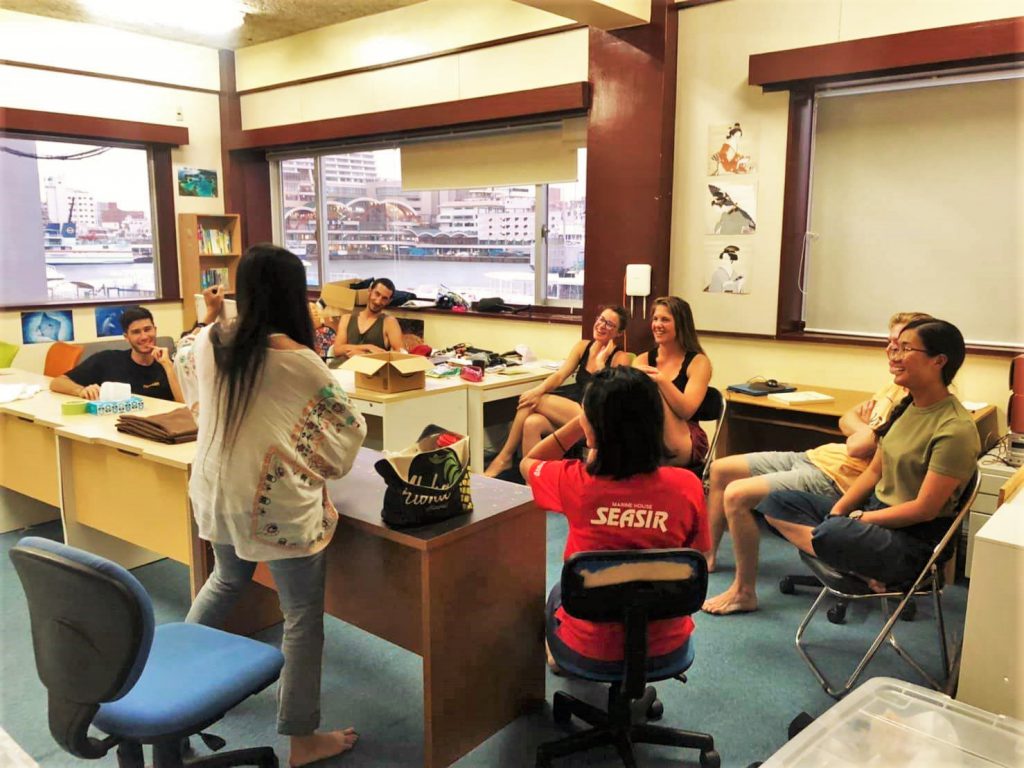 Our class room is wide open space with great port view!
Language exchange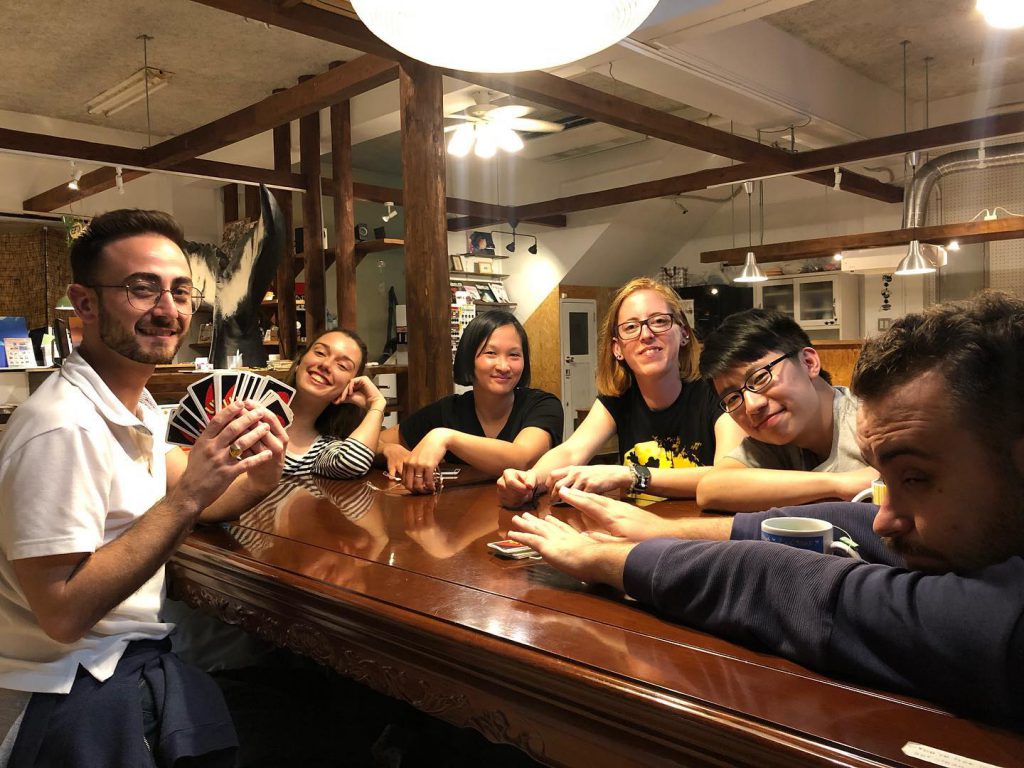 | | |
| --- | --- |
| Level: | Any |
| Fee: | None |
| Date and time: | Twice a week at 8-10pm (*Irregular) |
Our international staff and guests are gathering at the living room for the language exchange meetings.


I'm nervous…
Don't worry! It's a very casual event!
Our multilingual staff will lead you to communicate smoothly with other guests!

Which languages can I use?
Any language speakers are welcome. Our main purpose of the event is to meet up new people and get interesting in different cultures!

How to join?
No reservation is needed. Just show up!
We will provide you one shot of Awamori (Okinawan liqueur) for free !
*Extra shot will cost \200.

Should I stay for 2 hours?
You can join and leave anytime you want to.


Group lessons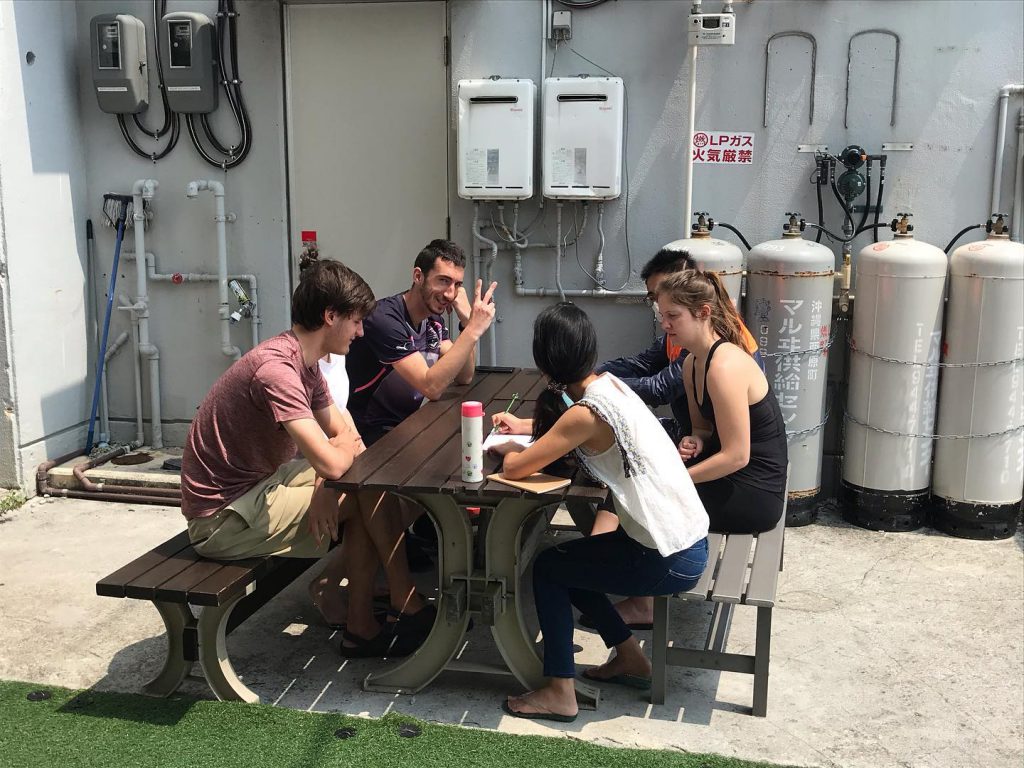 | | |
| --- | --- |
| Level: | Beginner |
| Min: | 2 persons |
| Max: | 10 persons |
| Fee: | \500 per lesson |
| Dates and time: | Every Monday & Wednesday at 6 pm |
We hold group lessons twice a week by experienced teachers.
Learning basic Japanese language will definitely help you to enjoy trip more!


How to join?
Book and pay at the reception by 4 pm on the day.

Who takes the lesson with me?
Other students are MyPlace guests or our help staff.
They are from all over the world such as Taiwan, France, UK, Germany and more.

What I can learn?
The topic can be changed everyday, but it usually concern to your daily life or about travel.
We teach you only basic sentences which should be useful for your stay in Japan.
If you are a serious learner, please try our private lessons.


Private lessons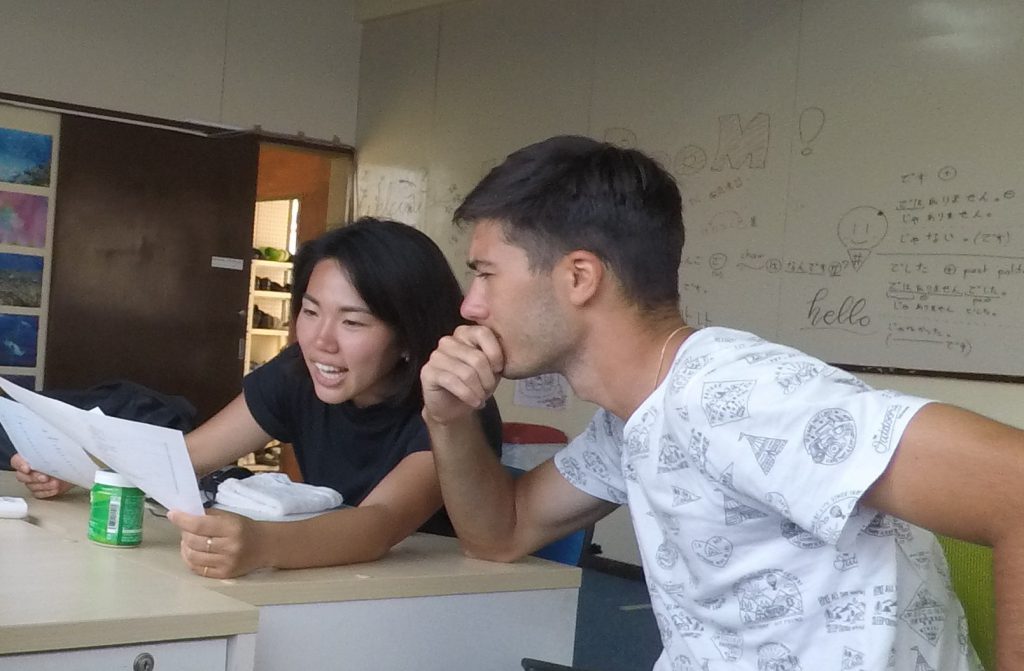 | | |
| --- | --- |
| Level: | Any |
| Min: | 1 person |
| Fee: | ¥2500~/hour |
| Dates and time: | Ask |
We also provide private lessons on the request basis.
All of our Japanese teachers have experiences in teaching for foreigners from all over the world.

How to join?
Book at the reception or send a mail by 3 days prior to the lesson.
*Cancellation made within 24 hours prior to the lesson will charge 50% of the fee.
To book a lesson by a mail:
myplace_okinawa@seasir.com
We are a couple. Can we take a private lesson together?
Yes, a couple or a group can take a private lesson as long as they are at the same level.
30% discount for a groups of 2 or more.
What I can learn?
We make a lesson according to your request.
Please let us know what you are interested in learning when you make a reservation.


Teachers's introduction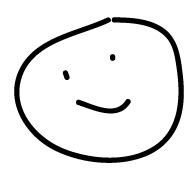 | | |
| --- | --- |
| Name: | Airi |
| Nationality : | Japanese |
| Like: | Diving |
| Comment: | xxx |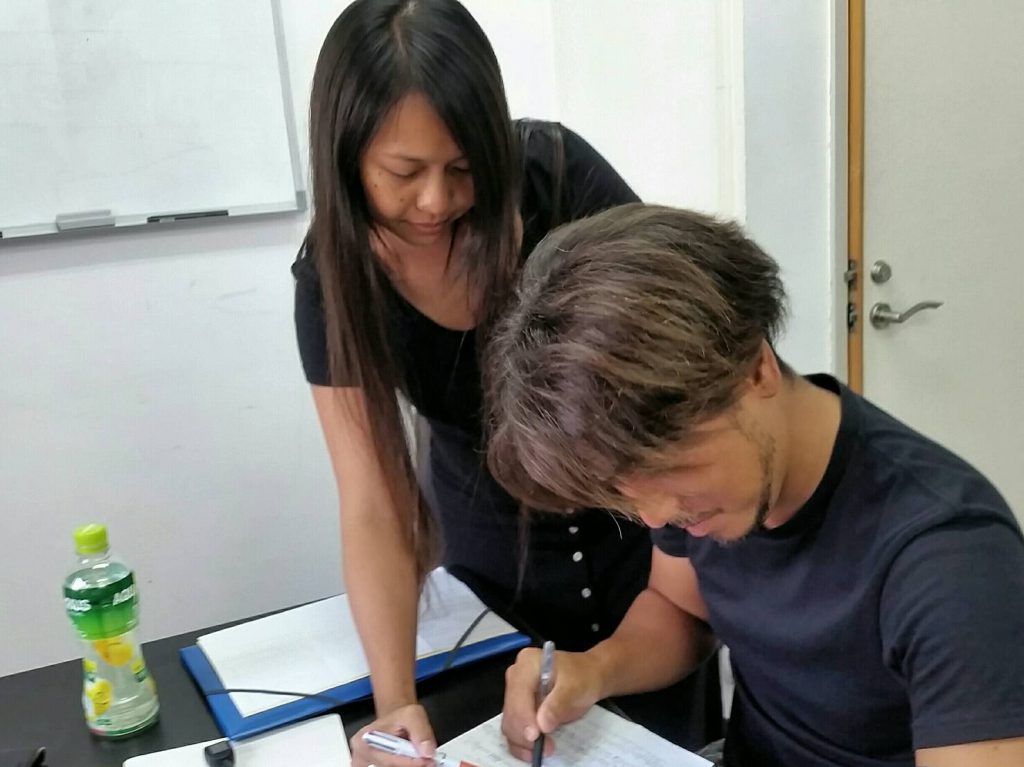 | | |
| --- | --- |
| Name: | Kareen |
| Nationality: | French |
| Like: | Manga, The sea, JRPG |
| Comment: | xxx |